6/21/2018 5:45:25 AM
We Welcome a New Pastor!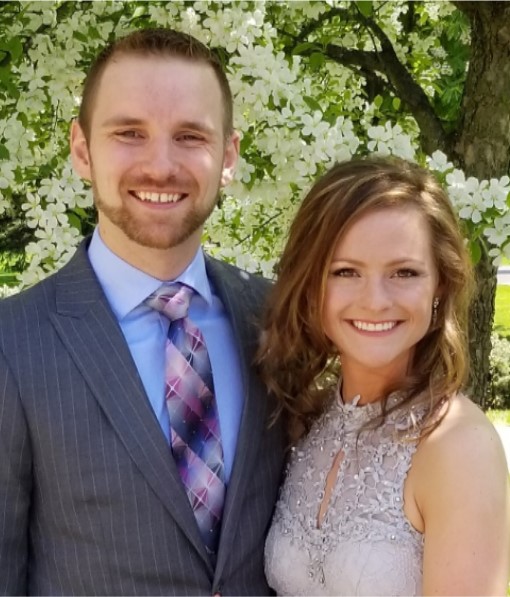 We rejoice that the Lord has called a new pastor, Lucas Proeber, to lead our congregation. Lucas was born on November 15, 1990 in Milwaukee, WI to Leonard and Laurel Proeber. Ten days later, he was baptized at Woodlawn in West Allis, WI. In 1994, his father accepted a call to teach music at Michigan Lutheran Seminary (MLS) in Saginaw, MI, where they have lived ever since. Lucas attended elementary school at St. Paul's, Saginaw. He then attended MLS and graduated in 2009. From there, he went to Martin Luther College (MLC) and graduated in 2013.
After graduating MLC, he took a year off from school. It was then he met his wife, Amy, who grew up in Racine, WI. They met while working together at a Starbucks in Oak Creek, WI. They were married on July 2, 2016 at Grace, Milwaukee. Soon after, they headed down to Austin, TX to complete Lucas' vicar assignment and then returned to Milwaukee for the final year of Seminary training. He graduated from Wisconsin Lutheran Seminary in May 2018.
Lucas is the youngest of five with four older sisters. Amy is the fifth of six children with three brothers and two sisters. Lucas and Amy enjoy exercising together, drinking coffee, eating sushi, listening to all sorts of music, watching movies, and soaking in Packer football.
The Proebers will be moving to Wisconsin Rapids on June 30. Pastor Proeber will begin his work on July 1, but will not be preaching until after his ordination. We will have a special worship service on Sunday, July 15 at 4:00 p.m. for his ordination and installation. Pastor Dennis Valleau will conduct the liturgy, and Pastor William Brassow will preach. Other area WELS pastors have been invited to participate in the laying on of hands.
This is an important event in the life of our new pastor and this family of believers, so we hope everyone will try to attend. A reception and refreshments will follow the service.