Serving the LORD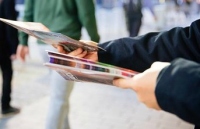 Help Distribute Christmas Invitations
Pastor Proeber has recruited a small group of teens from NLHS to help distribute Christmas invitations, but more help is needed and always welcomed. The postcards will be hung on doors, concentrating first on the west-side neighborhood closest to the church. The group will meet at the church at 9:00a.m. If you can help on that day, please contact Pastor Proeber, so we can plan your route.

If you can't help at that time or if your neighborhood is in another part of the community, please pick up a stack of invitations to distribute near your home or a few to hand out to friends and acquaintances. If you work at a business that has a public bulletin board, please grab a couple to hang on it (so you can display both the front and back of the postcard).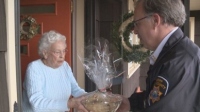 Share some Christmas cheer with shut-ins!
We have an annual tradition of giving fruit baskets to our shut-in members and those who are recently widowed. Next Saturday, we need a few people to deliver these gifts. This is a great activity to do with your children! If you can help, please contact Hilde Henkel, who is organizing the stops.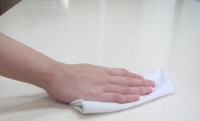 Help with Advent Suppers
A supper will be served between our advent services on Dec. 5, 12 & 19, so we can enjoy time together as a church family. Like any family, we all pitch in to help with the work surrounding these meals - cooking, serving, wash dishes, etc. To more evenly distribute the workers, we ask that you help on the following days:
Last Names A-J on Dec. 5
Last Names K-O on Dec. 12
Last Names P-Z on Dec. 19.
The meal is served from 4:30-6:00 p.m. Please help at the time that fits your schedule.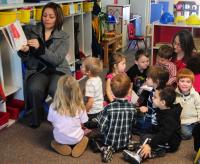 Read to Children
Our kindergarten teacher is looking for people to read stories to the children. Storytime is each school day at 10:15 a.m. You can bring your own book or read one from the classroom. A signup sheet is posted outside of the kindergarten room. You can serve as often as you like; no long-term commitment is required. If you have any questions, please contact Miss Rachel Haugly.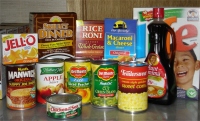 Fill Our Shelves
Our in-house food shelf is very low; we were scrambling to find enough to fill our last request. Being able to offer groceries to people seeking financial aid also gives us the opportunity to share the Gospel with people that might otherwise never enter our church. Any grocery donations would be appreciated. We especially need: peanut butter and jelly; pancake mix and syrup; spaghetti sauce with meat; canned meats, pasta, chili, vegetables, fruit and baked beans; and boxed meals. (Think of things that do not require a lot of additional ingredients and are shelf stable.) You can drop off your donations in the bin across from the mail slots or in the church office.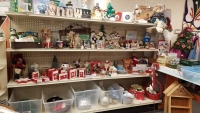 Volunteer at Dime & Dollar Thrift Store
Dime & Dollar Thrift Shop is an important source of income for Northland Lutheran High School. The people who volunteer their time and service to manage the store are truly heroes! However, our heroes are getting stretched thin; more volunteers are desperately needed to help out. Could you lend a hand? Call Jamie at 715-849-4168 and ask about being added to the schedule. Dime & Dollar has two locations: 211 Alexander St. in Wausau and 3268 Church St. in Stevens Point.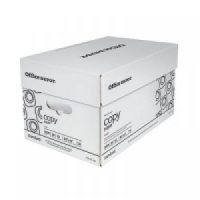 Donate Copy Paper
We are in need of 8-1/2" X 11" white paper (labeled multi-purpose or copy paper) for printing worksheets, letters, reports and other materials. Some office supply retailers offer deals and rebates, so checks store flyers and websites. Donations of any amount are welcome.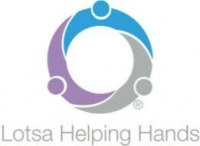 Lotsa Helping Hands
We have a care calendar to help support those who may be recuperating from an illness, surgery, loss of a loved one, or other situation in which they could use a helping hand. Volunteers can access the calendar from their home and sign up for the listed tasks as often or as infrequently as they wish according to their schedule and time constraints. This is a very flexible opportunity to serve and this invitation is open to everyone. If you would be willing to help, please join our community on lotsahelpinghands.com or contact Cynde Joosten at joosten@wctc.net.
Join A Ministry Team
We are always in need of people to serve regularly in our ongoing ministries. Visit our Minsitry Teams page for a complete listing of areas where you can put your talents and abilities to use in serving the Lord. New volunteers are always welcome and training is provided.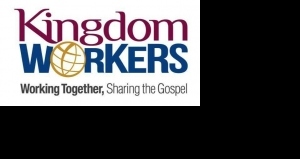 Short-term Mission Projects
The WELS Kingdom Workers spreads the Gospel by addressing spiritual and physical needs in communities around the world. Find out about current opportunities on their webpage.