Serving the LORD
Current Vounteer Opportunities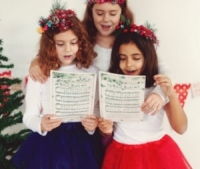 Christmas Caroling
Your entire family is invited to join us for Christmas caroling on Sunday, Dec. 10. We will be spreading the gospel message through song at assisted living and nursing care facilities across the city. Please meet at the church at 12:30 p.m. We will carpool from there.
Help Deliver Fruit Baskets
We need a few new people to help deliver fruit baskets as some of our usual volunteers have become fruit basket recipients themselves. This is something the entire family can help with as the older people love to see young children. The fruit baskets will be assembled and ready for pickup and delivery on Saturday, Dec. 16 at 9:30 a.m. If you can help, please contact Hilde Henkel at henkelfm@wctc.net or 715-435-3547.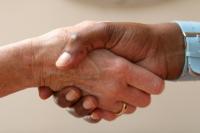 Be a Greeter
We will be putting together our 2018 Greeters Schedule soon. Greeters welcome people to worship services with a smile, handshake and friendly greeting. The entire family can serve together including small children. If you would like to be on next year's schedule, please contact the office. If needed, training will be provided.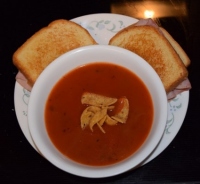 Advent Meal Helpers
We will have a meal between our midweek Advent services - from 4:30 to 6:00 p.m on Wednesdays, Dec. 6, 13 & 20. Please bring some of your Christmas cookies and treats to share. We need people to pitch in with serving and clean up. To ensure we have enough people each week, please help on your scheduled day:

If your last name begins with the letters A-H, please help on Dec. 6.
If your last name starts with I-N, please help on Dec. 13.
And, if your last name begins with O-Z, please help on Dec. 20.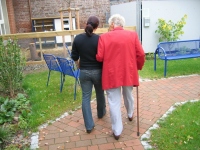 Shut-In Visitor
We are in need of one or two people to visit some of our older members, who are homebound or in care facilities. You would be assigned 3-4 people to visit once a month. You can share news from the church, listen to their stories and encourage them in their faith. If you are interested, please contact Carol Newsom at 715-424-2608 or contact the church office.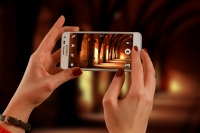 Photographers Needed
We are in need of several people who would be willing to take photos (using your phone is fine) of various events at the church. These photos will be used on our website, on our facebook page, in our newsletter, and in other promotional materials. If we have several photographers, we will be able to cover more events and have a larger number of images from which to choose. If you can help out, please contact the church office at 715-421-3634 or churchoffice@stpaulwr.org.
Join A Ministry Team
We are always in need of people to serve regularly in our ongoing ministries. Visit our Minsitry Teams page for a complete listing of areas where you can put your talents and abilities to use in serving the Lord. New volunteers are always welcome and training is provided.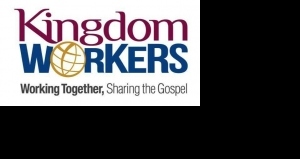 Short-term Mission Projects
The WELS Kingdom Workers spreads the Gospel by addressing spiritual and physical needs in communities around the world. Find out about current opportunities on their webpage.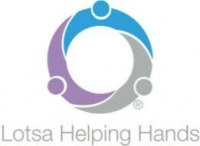 Lotsa Helping Hands
We have a care calendar to help support those who may be recuperating from an illness, surgery, loss of a loved one, or other situation in which they could use a helping hand. Volunteers can access the calendar from their home and sign up for the listed tasks as often or as infrequently as they wish according to their schedule and time constraints. This is a very flexible opportunity to serve and this invitation is open to everyone. If you would be willing to help, please join our community on lotsahelpinghands.com or contact Cynde Joosten at joosten@wctc.net.